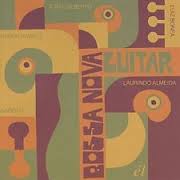 Guitarra Lessons Bosa Nova






Welcome to our exciting course on Bossa Nova guitar playing! If you are passionate about this genre and wish to learn more about the authentic rhythms and chord voicings used by most bossa nova guitarists, then you´ve come to the right place.

Throughout this course, we will break down the style into one basic rhythm pattern that forms the foundation for almost every bossa nova rhythm. You will learn the essential techniques and skills needed to play this style proficiently, including rhythm training, patterns, typical chord progressions, phrasing, and improvisation.

We understand that everyone has their own unique skill level, and thats why this workshop will be tailored to accommodate participants of different levels. Whether you´re a beginner or an experienced player, we´ve got you covered. We can form different groups accordingly, so you´ll be learning with others who share similar abilities.

One of the unique features of this course is our special emphasis on rhythm exercises that will help you truly sense and feel the groove of this fascinating music. With these exercises, you´ll be able to internalize the rhythm and play with more confidence and authenticity.

So, if you´re ready to take your bossa nova guitar playing to the next level, sign up for this course today and get ready to embark on an exciting musical journey!