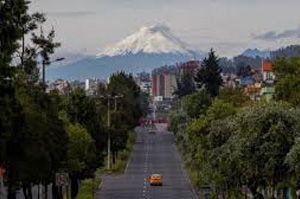 Learning guitar and traveling in Ecuador can be an incredibly enriching experience. Whether you're a beginner or an experienced player, there's no better way to improve your skills and expand your horizons than by immersing yourself in the culture and beauty of this amazing country.

You can start exploring the different guitar courses that GUITARRA ELEMENTAL has to offer. Ecuadorian music is diverse, ranging from traditional Andean music to modern pop and rock. You can attend concerts, join local music groups, or even take classes with professional guitarists.

In addition to music, Ecuador has a wealth of natural beauty and cultural attractions to explore. From the stunning Galapagos Islands to the majestic Andes mountains, there are countless opportunities for outdoor adventures and cultural experiences. You can hike, swim, or simply relax on one of Ecuador's beautiful beaches.

Learning guitar and traveling in Ecuador is an amazing experience that combines music, culture, and adventure. With dedication and a sense of curiosity, you can discover new skills and broaden your horizons in one of the most beautiful countries in the world.